Milorganite® Reviews
Please share your Milorganite story with an image or video here. To show our appreciation for your support of Milorganite we will send you a Milorganite sticker and you can select from a t-shirt, hat, or rain gauge. Thank you, for being a loyal customer and sharing your Milorgnaite story with us!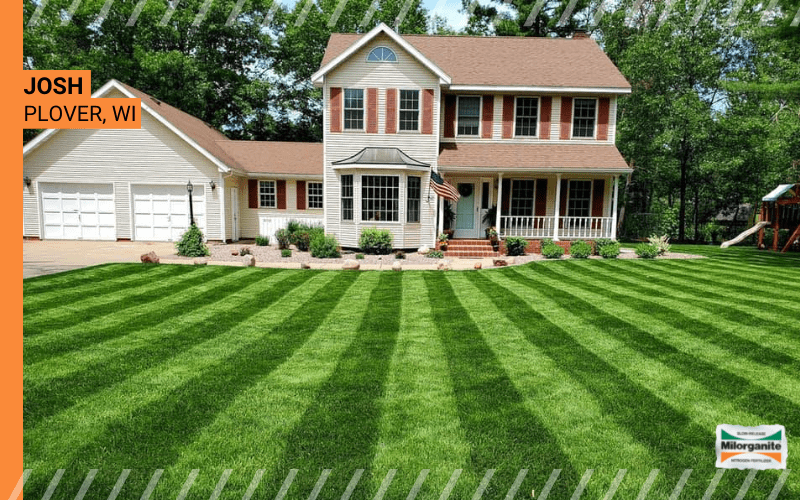 "Milorganite is my go-to for long term success in the lawn. This is always my first recommendation for someone trying to get into stepping up their lawn game on their own for the first time." Josh – Plover, WI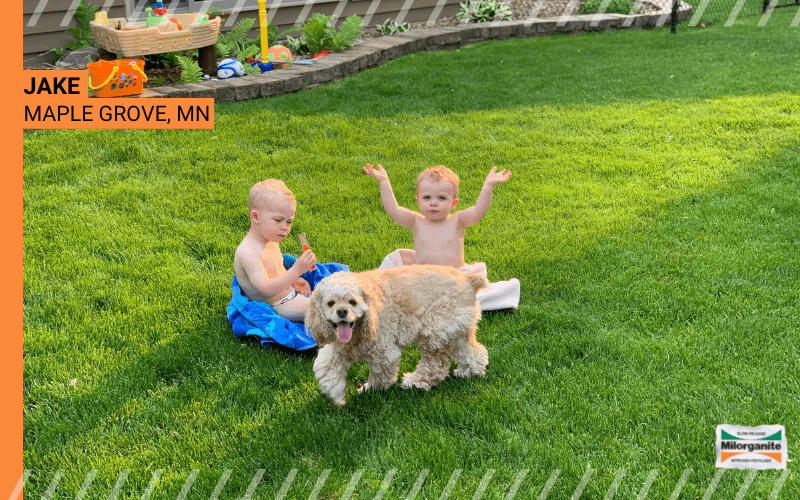 "I started using Milorganite (Milo) 4 or 5 years ago when my brother told me about it. I had previously been using a major brand with decent results but didn't like all the chemicals in the product. At the time we were just starting a family, so we didn't like the idea of all the chemicals with kids and our dog. I have not gone back and have no plans to! Milo is an excellent product not only for our lawn, but our landscaping beds and flowers!" Jake – Maple Grove, MN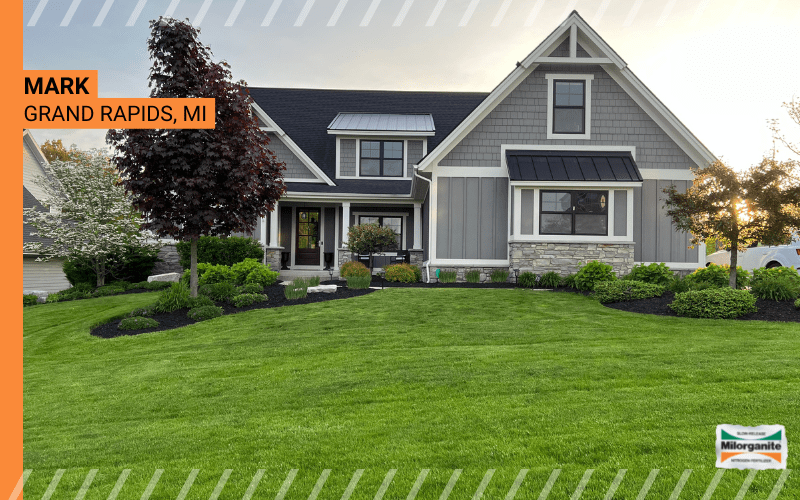 "We have been using Milorganite for 3 years since moving into our new home. We love Milorganite and have the lushest lawn in the neighborhood. I enjoy applying Milorganite because it is simple to use and never burns our grass. Typically, I apply Milorganite 4 times per year." Mark – Grand Rapids, MI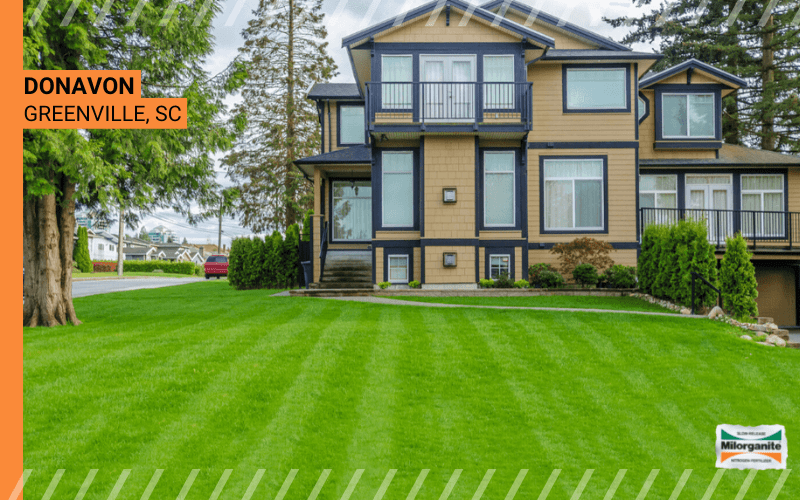 "I have been using this product at all my properties since the beginning of my career and hands down the #1." Donavon – Greenville, SC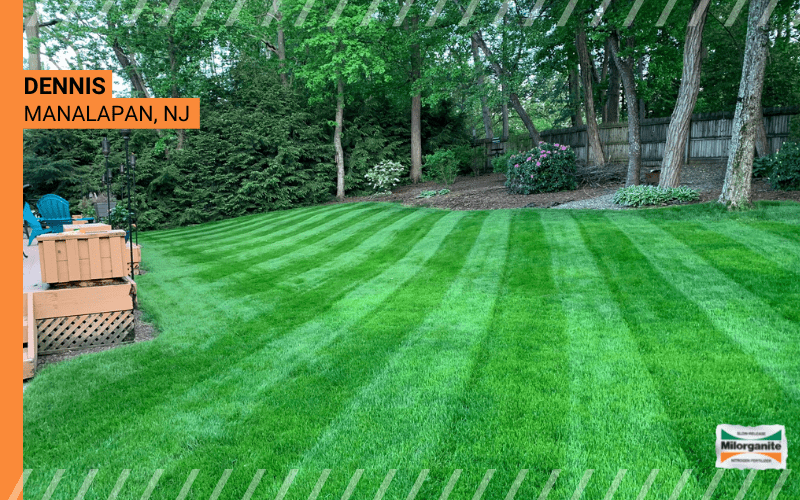 "I started using Milorganite last year and it is now my go to summer fertilizer. This is the only fertilizer that's works to keep my lawn healthy during the summer stress." Dennis – Manalapan, NJ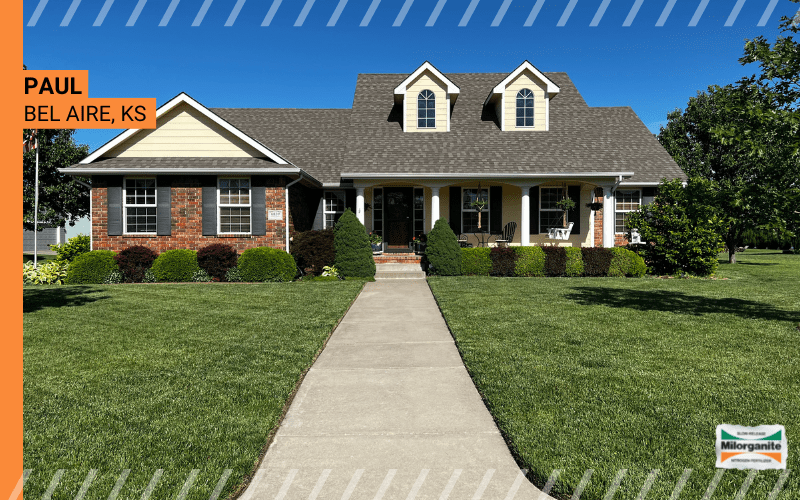 "I started my lawn journey during the pandemic. It all started with getting letters from my HOA describing my lawn as "unsightly." With help from Milorganite and Allyn Hane, The Lawn Care Nut, I have won yard of the month and have become the go-to guy for a green lawn on my street. Thanks, Milorganite and Allyn Hane!!" Paul – Bel Aire, KS
"I have been using Milorganite for three years and I cannot tell you how great this product works for soil improvement, plant greening, and vigorous growth. Fan for life!" Joseph – Pasco, WA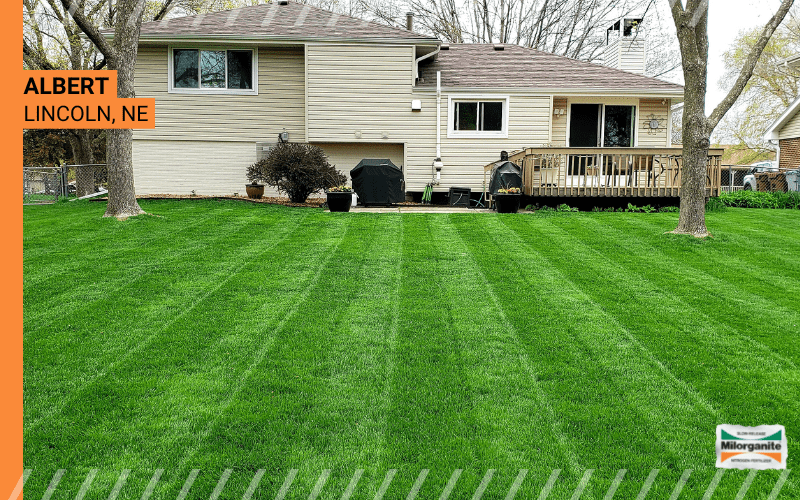 "Good stuff and it never burns my lawn!" Albert – Lincoln, NE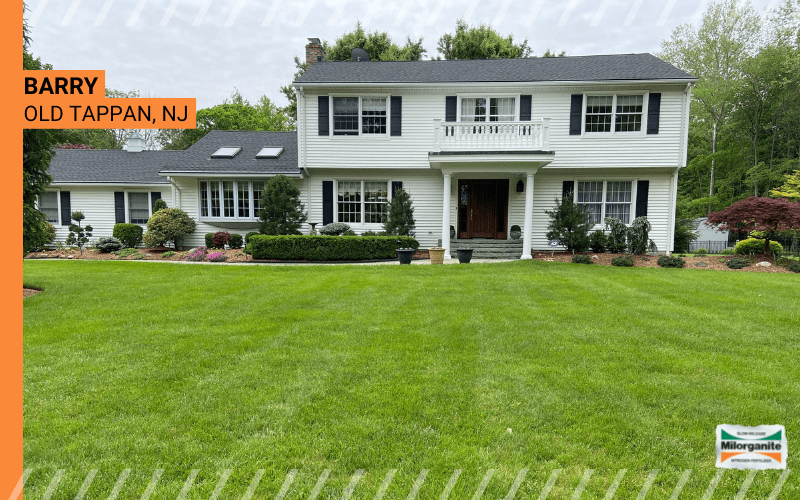 "I've used Milorganite on my lawn, shrubs, trees, and flowers, for a few years now and everything is growing beautifully, and my lawn has never looked better. I'm very happy using Milorganite, I highly recommend it." Barry – Old Tappan, NJ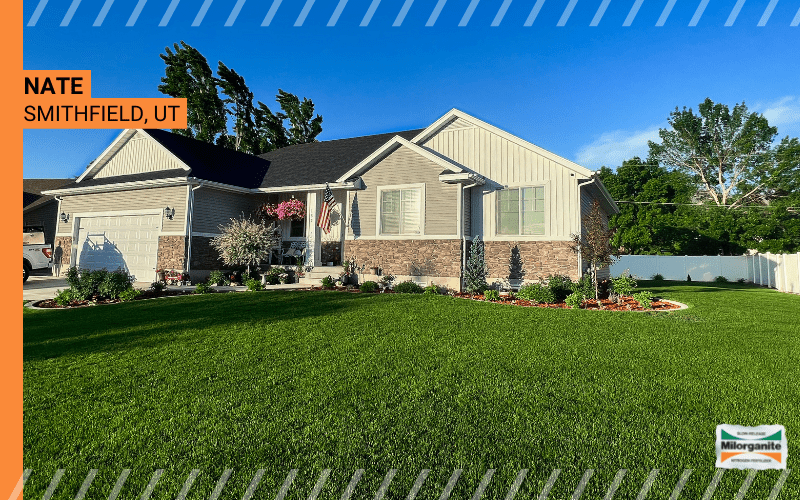 "I've been using Milorganite for a couple years now. I love how thick and dark green it has made my lawn!" Nate – Smithfield, UT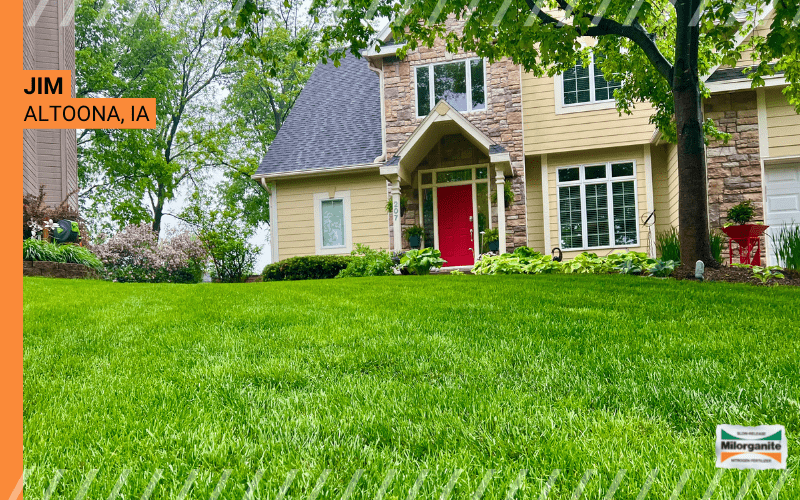 "Our lawn was perfect when we moved into our new home. Over the years I let lawn services take care of fertilizing and mowing. My lawn steadily went downhill, and I took over care two years ago. The first thing I did was take the advice of a golf course groundskeeper and get Milorganite!" Jim – Altoona, IA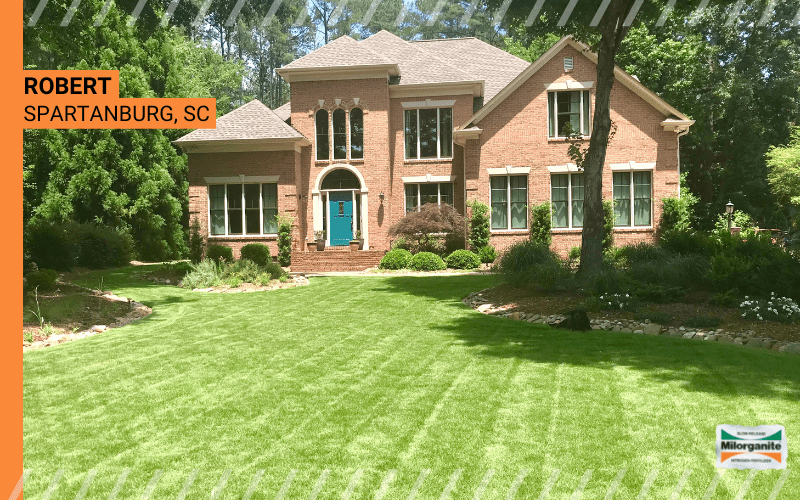 "I have been using Milorganite for about three years now…great product!" Robert – Spartanburg, SC
"We built our home in the fall of 2017. I didn't know a thing about grass or lawn care. I started watching Allyn Hane's videos on YouTube. I have tried many of his techniques and tips and have had a great deal of success. I wanted to use something on the lawn that was safe for use with our pets, our two mini golden doodles, Ruby, and Riggs, including the use of Milorganite when I can find it. It seems like the supply runs low and goes quick here in Southern Illinois and I know why. The green color it produces in the lawn is amazing!" Mike – Herrin, IL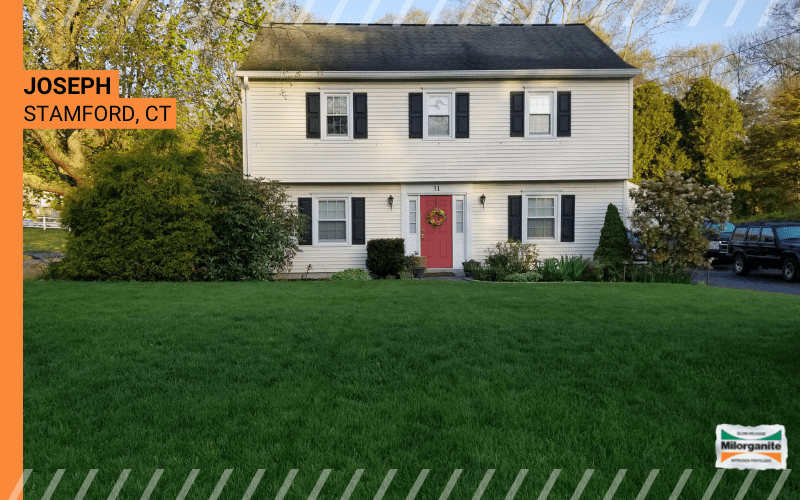 "Growing up in the Northeast, I always wanted a "Yankee Stadium" lawn. I even purchased a Locke lawn mower to achieve my stripes, sadly the lawn was not worthy of stripping. Following and emailing the Lawn Care Nut, patience, and hard work, I think I finally achieved a lawn I could be proud of! Thanks, Allyn & Milorganite!" Joseph – Stamford, CT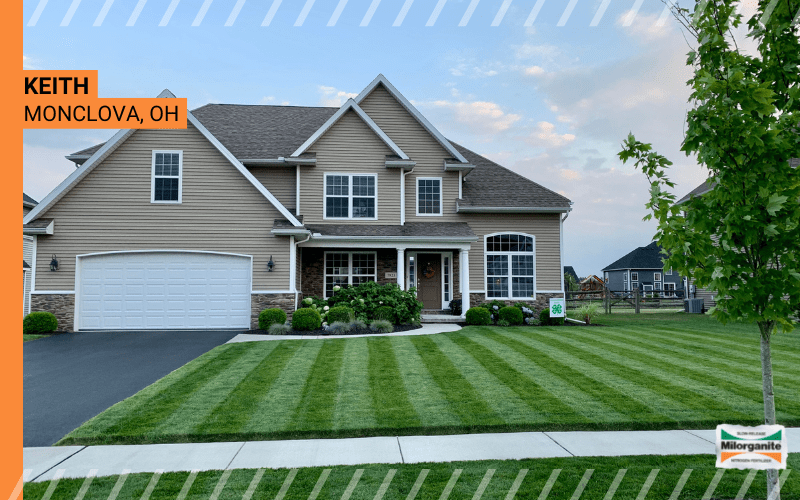 "I love that Milorganite makes my yard stand out in the neighborhood! I have used different fertilizer over the years nothing comes close." Keith – Monclova, OH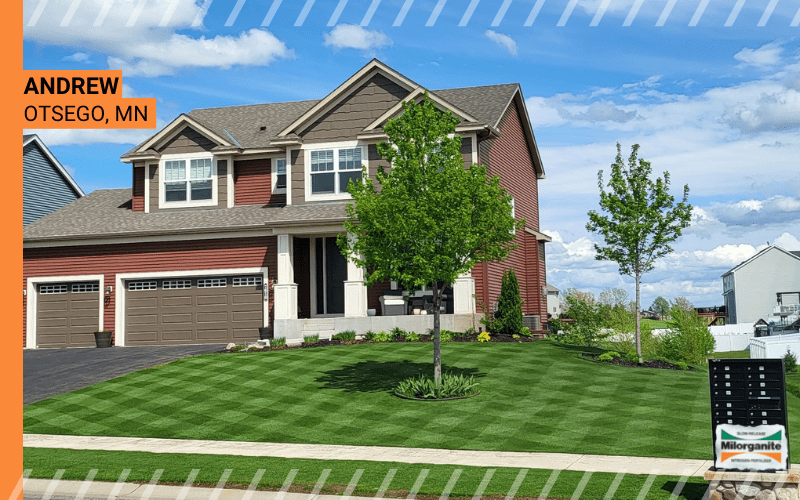 "My lawn care regimen for the year always starts with a heavy application of Milorganite. Even with our tough winters here in MN, my lawn is always one of the first ones to really pop and I truly believe that is due to applying Milorganite first thing when the snow is gone. Thank you!" Andrew – Otsego, MN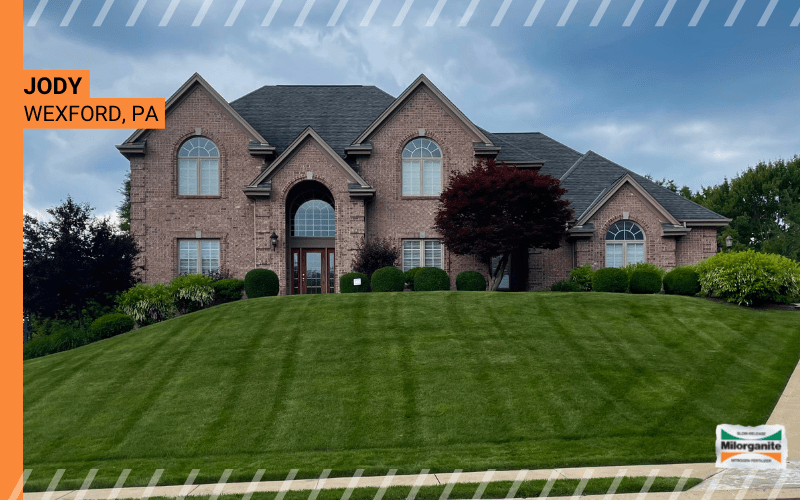 "I love Milo. No complaints. I apply every holiday starting with Memorial Day through Labor Day and I love the compliments I get from my neighbors." Jody – Wexford, PA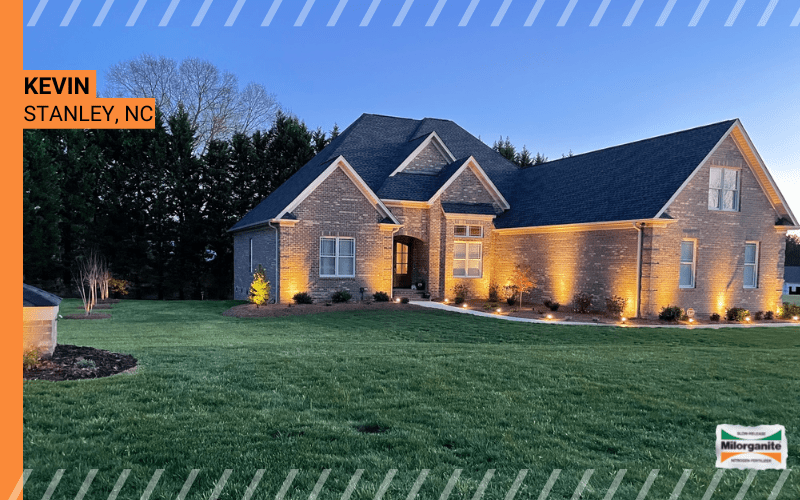 "I have used Milo for years. I just moved into my new forever home and the Journey starts again. Hard Carolina clay full of construction materials on closing. In 7 months, Milo is already beginning to work its magic. I know it's not a one stop miracle cure to bad soil, but it is a key ingredient." Kevin – Stanley, NC
To submit your Milorganite story and images, please visit here.
For more Milorganite customer reviews, please visit Home Depot website..