Lawn Drought, Dormancy, and Disease in Summer
- Milorganite Agronomist
July 10, 2020
Is your lawn looking a little dry? Are you wondering if your lawn has gone dormant or actually just needs water? During times of drought, homeowners look for tips on the best ways to maintain their lawns and landscapes.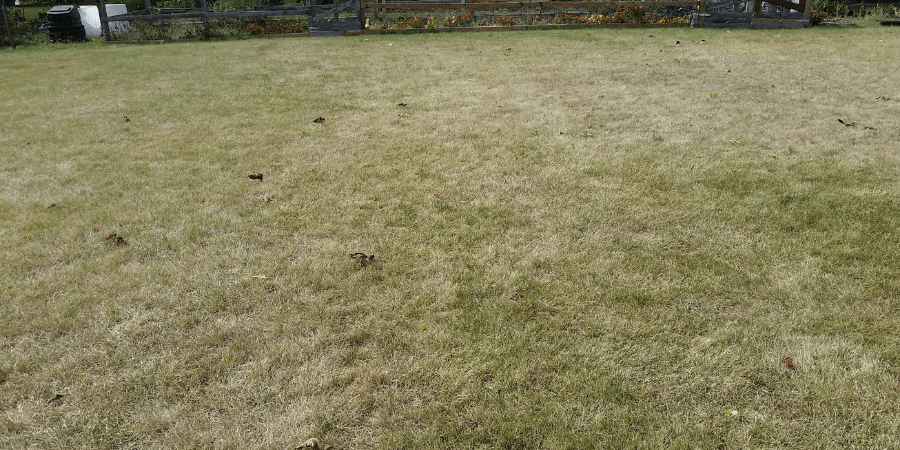 Plant Stress From Drought
Water is generally the most limiting factor for plant growth. Like humans, plants can't survive very long without water. Plants enter drought-stress when they lose water faster than it can be absorbed and it's enough to interfere with the plant's normal processes. Plants respond by reducing photosynthesis and other processes to reduce water use.
How long it takes before plants experience drought-stress depends on how well the soil holds water, environmental conditions, such as low humidity and wind, stage of plant growth, and the type of plant. In areas with sandy soil that don't retain moisture, drought-stress may be seen after only a few dry days.
Some plants are more susceptible to drought than others. Those with a large mass of leaves compared to the root system, newly installed trees, and shrubs, and poorly established plants are especially susceptible to drought-stress.
Some plants are more drought-resistant than others. Those with leaves that have a thick, waxy coating or leaf hairs lose less water by evaporation. If a plant has already survived a drought, it may naturally be more drought resistant. Native plants may also be better able to survive. Other plants respond to drought by dropping their leaves, which regrow when conditions improve.
Practices to Help Reduce Drought-stress in Lawns
As dry conditions linger, we recommend allowing your lawn to go dormant. It's a natural plant-survival strategy and actually a good thing for your lawn. Embrace the brown! What is dormancy? Dormancy is a mechanism that grasses use to avoid conditions when inadequate moisture is available. The most noticeable aspect of dormancy is the brownish-tan color of the leaf blades. This often occurs under drought conditions and during colder months.
Established lawns can generally survive drought-induced dormancy for a few weeks, but there are factors such as temperature, wind, and plant health that make it difficult to estimate.
There are at least two ways to tell if your lawn is in desperate need of water: if it takes on a purple or greyish hue; or, if you walk on the lawn and see your footprints, indicating the blades of grass didn't stand up again.
Water Dormant Lawns Deeply
Don't lightly sprinkle dormant lawns, as it encourages shallow root growth, which can cause more harm than good. Instead, keep dormant lawns hydrated by watering deeply, infrequently. Water lawns ½ to 1 inch, every 3–4 weeks. An inconsistent watering schedule can cause more stress. It's not a lot of water, but the goal isn't for your lawn to thrive right now, but survive.